EXPERT SUPPORT AND SALES ADVICE CUSTOMISE TO YOUR BUSINESS NEEDS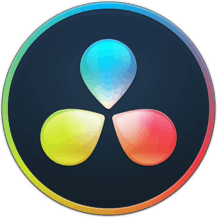 CONFIGURE YOUR SYSTEM NOW
Focus - DaVinci Resolve
Maximum Productivity, Supreme Silence
The FOCUS DaVinci Resolve Workstation is aimed towards users working with H.265 DaVinci Resolve utilizing QuickSync, a feature innate to Intel's 11th Gen processors. The additional levels of hardware decoding for H.265 footage make them an ideal price-to-performance option. Additionally, the 8GB minimum of VRAM will enable you to improve playback and rendering performance at resolutions up to 4K.
Asus RTX 3080 Turbo - 10GB
Intel Core i7-11700KF | 4.6 GHz | 8 Cores 16 Threads
32GB Klevv Bolt XR 3600MHz (2x16GB)
512GB Aftershock M.2 NVME (R: 3200MB/s | W: 3000MB/s)
be quiet! Dark Rock Pro 4
Focus - DaVinci Resolve
Maximum Productivity, Supreme Silence
The FOCUS DaVinci Resolve PRO Workstation is designed to glide through 4K, 6K and even 8K workflows. The DaVinci Resolve PRO utilizes AMD's Ryzen 5000 series chips offering great performance in Fusion due to its core count and high frequency. Combined with up to two NVIDIA graphics cards to power through complex media effortlessly. This system has the capacity for a tonne of upgradeable storage and memory to cater for even the largest projects.
2 x Asus RTX 3080 Turbo - 10GB
AMD Ryzen 9 5900X | 4.8 GHz | 12 Cores 24 Threads
32GB Kingston Fury Beast Black 3600MHz (4x8GB)
512GB Aftershock M.2 NVME (R: 3200MB/s | W: 3000MB/s)
be quiet! Dark Rock Pro 4
Focus X - DaVinci Resolve
Maximum Productivity, Supreme Silence
The FOCUS X DaVinci Resolve ULTIMATE Workstation is configured to offer a seamless editing experience capable of offering fantastic performance at even the highest-resolution video footage. Taking advantage of AMD's Threadripper series and up to two 3090s, the Resolve ULTIMATE is packed to the brim with performance and is more than capable to streamline even the largest, studio-grade, media projects.
2 x Gigabyte RTX 3090 Turbo - 24GB
AMD Ryzen ThreadRipper 3960X | 4.5 GHz | 24 Cores 48 Threads
128GB G.Skill Ripjaws V 3200MHz (4x32GB | 16-18-18-38)
512GB Aftershock M.2 NVME (R: 3200MB/s | W: 3000MB/s)
FOCUS - POWER CREATORS
Designed from the ground up to offer ultimate workstation performance for industry professionals. Packed with the world's most powerful and cutting-edge components, experience the true power of DaVinci Resolve with the FOCUS. Create and edit 8K HDR footage with ease and put Hollywood's #1 post solution software to the test. It delivers all the power that your organization or business will ever need. Drive forward to new milestones with the FOCUS.
SILENT OPERATION
The FOCUS features panels with specially designed insulation mats that deliver supreme stability and noise dampening capabilities that will allow for whisper quiet operation. Specially designed dust filters at the front and bottom of the system allow for easy cleaning.
PREMIUM COMPONENTS
We've designed the FOCUS to deliver more than just awe-inspiring performance. The FOCUS features our carefully selected components designed for long lifespans, sustained load and maximum reliability. Every detail of the FOCUS has been carefully curated to allow you to create and design without limitations. We focus on every minute detail, so that you can focus on productivity.
TACKLE ANY WORKLOAD
Equip your FOCUS with the most powerful desktop processors. Cut through any workload, from creative to engineering. The power of 3rd Gen AMD Ryzen™ Threadripper can reduce all work time with its Up to 64 cores and 128 threads. Be on the bleeding edge of productivity in your business.
WORKSTATION GRAPHICS
We've carefully selected a full range of the latest cutting edge graphics cards for the FOCUS. Whether you are looking for an RTX graphics card - to accelerate your video rendering and image processing tasks or a QUADRO workstation GPU - to power your industrial designs and data science processing applications, we can build you a system that will accelerate your work processes, while minimizing downtime.
PREMIUM SSD & RAM OPTIONS
Select from only the most reliable and premium storage solutions available, carefully handpicked by our expert team, we make sure your data is safe. We only offer the fastest SSD form factor - M.2 NVMe - supporting PCIe Gen4, for blistering read and write speeds of up to 7,000MB/s and 6,850MB/s respectively. We only offer high speed, low latency RAM from the top brands that are known for their quality. Our RAM runs at a minimum speed of 3600MHz, with both RGB and Non-RGB options available.
Australia's Best Desktop PC Builder
In the few short years since we were founded in 2018, we have built a reputation for being a world-class PC brand. 2 years in a row we've won the prestigious award for 'Best Desktop PC Builder' at the Australian PC Awards for 2020 and 2021. We're proud of the hard work we do to ensure every PC looks picture-perfect and is built to our industry-leading standards.
Ultimate in Customer Service
Our team is dedicated to making sure that you have the information you need to make the best possible choice for yourself and get the PC that suits your needs. We want your PC to feel personal to you and be something that you're proud to own.
Superior Warranty
Every PC we sell comes with a 2 Year Parts Warranty with extra options available to extend your warranty and make the most of it. Our renowned support team is available to help solve any issue we can remotely. If your PC needs to come in for a service, our team will quickly fix your issue and have your PC back to you looking good as new. And with our policy of 1 for 1 replacement of failed components, know that you're always covered.
CASE INFORMATION
Silent Base 802 [ Focus ]
Dimensions
539 x 281 x 553 [ L x W x H ]
I/O Panel
1 x USB 3.2 Gen. 2 Type C
Cooling Fans Support
Front - 2 x Pure Wings 2 140mm
Rear - 1 x Pure Wings 2 140mm
Dark Base 900 [ Focus X ]
Dimensions
577 x 243 x 585 [ L x W x H ]
Cooling Fans Support
Front - 2 x Pure Wings 3 140mm PWM
Rear - 1 x Pure Wings 3 140mm PWM