Hypergate
Get the NZXT Ecosystem
MSI RTX 4060 Ventus 2X Black OC - 8GB
AMD Ryzen 5 5600 | 4.4 GHz | 6 Cores 12 Threads
16GB Corsair Vengeance Pro SL RGB 3600MHz (2x8GB)
1TB Gen4 Silicon Power UD90 M.2. NVME (R: 5000MB/s | W: 3800MB/s)
Aftershock M-42 Frost Air Cooler - Black
Gigabyte B550 Aorus Elite AX - DDR4
NZXT H7 Flow (Mesh Front) - Black
Hypergate - Pro
NZXT Design and Perfomance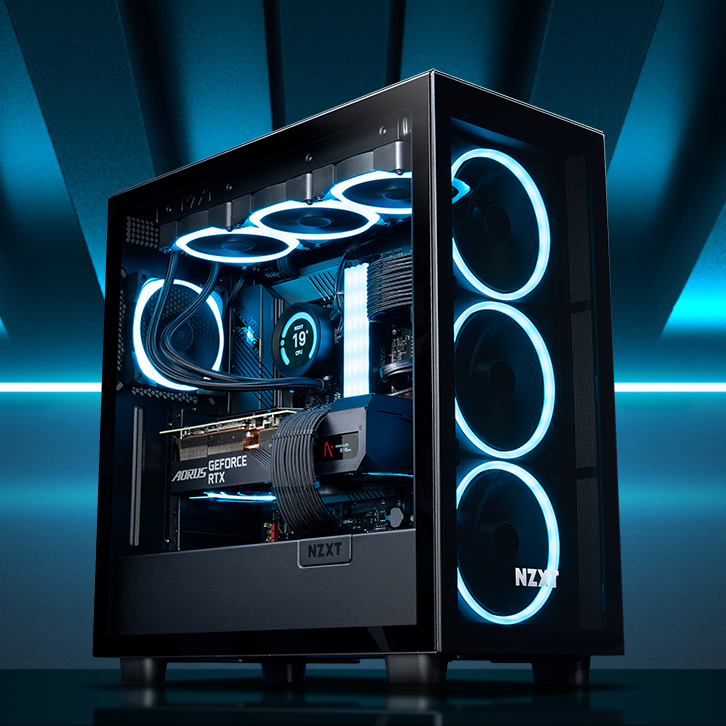 Gigabyte RTX 4060Ti Eagle OC - 8GB
AMD Ryzen 5 7500F | 5.0GHz | 6 Cores 12 Threads
32GB Kingston Fury Beast RGB 6000MHz (2x16GB) CL36
1TB Gen4 Kingston KC3000 M.2. NVME (R: 7000MB/s | W: 6000MB/s)
Aftershock M-42 Frost Air Cooler - Black
MSI B650 Gaming Plus AX - DDR5
NZXT H7 Elite (Glass Front) - Black
Hypergate - MAX
Hypergate MAX - Extreme NZXT PC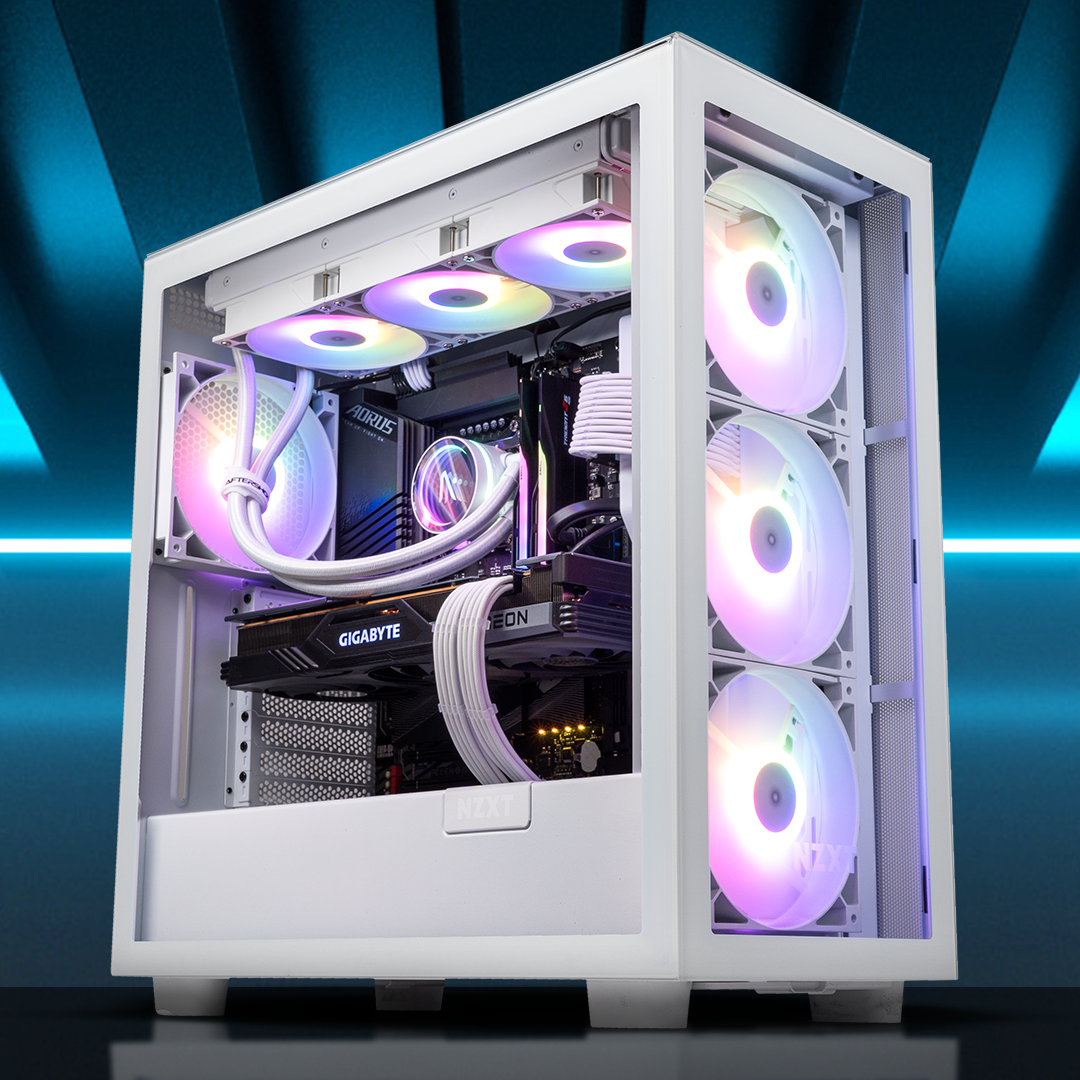 Asus RTX 4070 Dual OC - 12GB - White
AMD Ryzen 7 7700 | 5.3 GHz | 8 Cores 16 Threads
32GB Gigabyte Aorus RGB 6000MHz (2x16GB)
1TB Gen4 Kingston KC3000 M.2. NVME (R: 7000MB/s | W: 6000MB/s)
Aftershock Glacier Mirror 360mm - White
Gigabyte B650 Gaming X AX - DDR5
NZXT H7 Elite (Glass Front) - White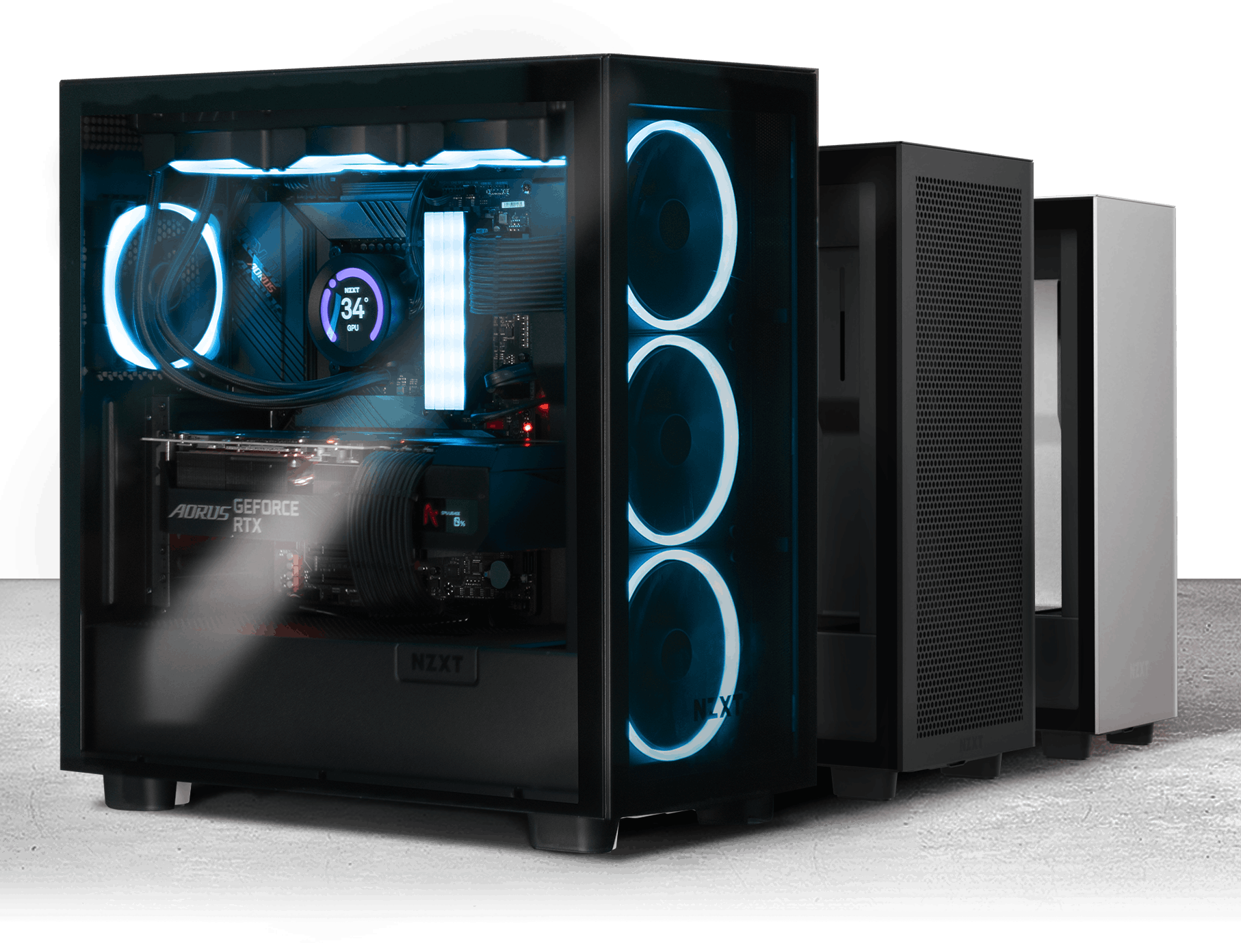 THE NZXT STEP
Step into the award-winning NZXT ecosystem with the HYPERGATE, built in the ground-breaking H7 or brand new H9 chassis and with full access to NZXT's premium components. Featuring their signature clean lines and elegant design, you can customize the HYPERGATE with your choice of steel, mesh, or glass panels - so you can prioritize performance or aesthetics.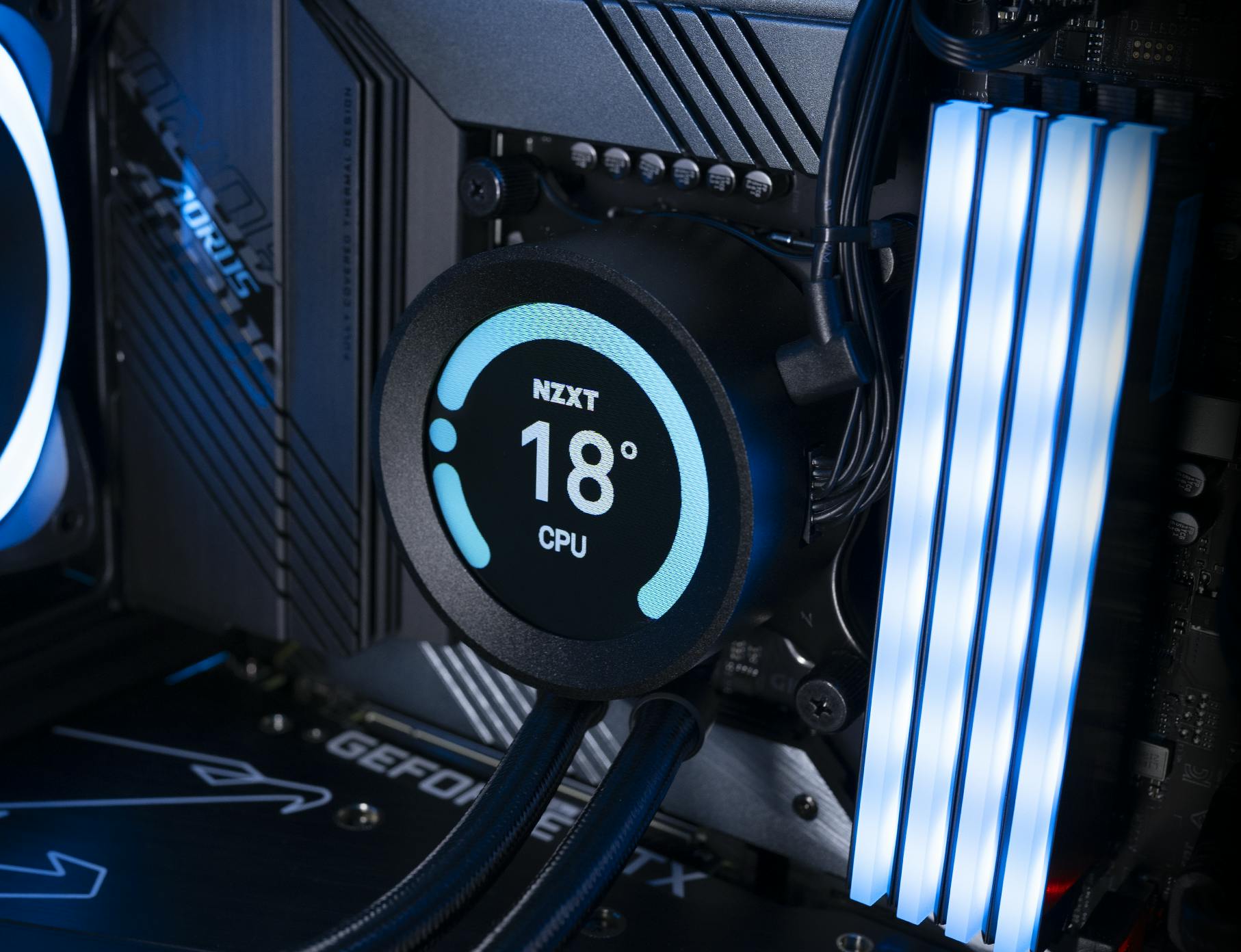 Full Tower, Full Power
With a full tower case, you can enjoy the unlimited potential the space provides. The HYPERGATE gives you compatibility with the full range of current PC components:
- Max out your performance with the beefiest of GPUs.
- Fill your build with RGB fans & lighting options.
- Chase your dream, build without any limitations!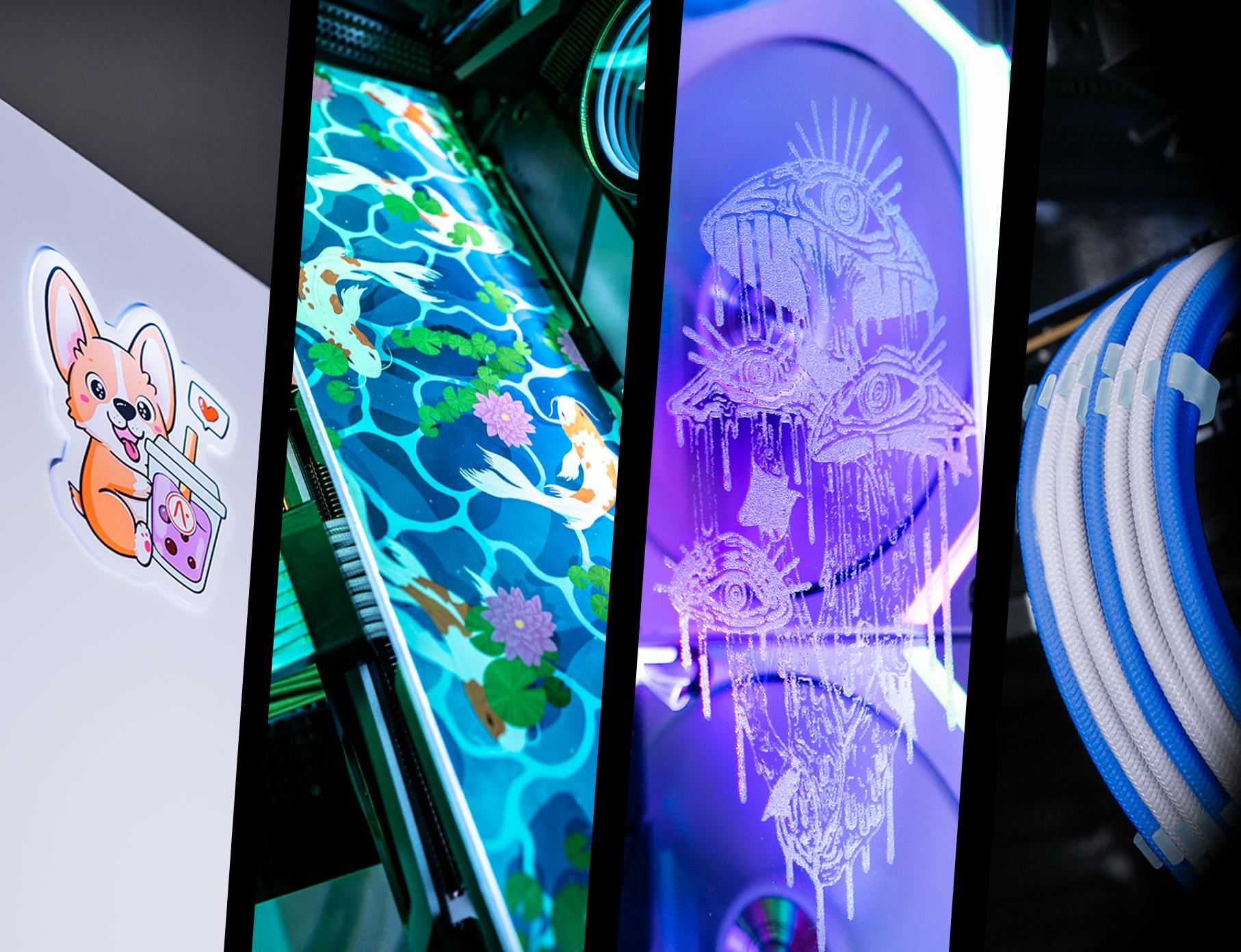 UNPRECEDENTED CUSTOMISATION
- Get custom printed decals of anything you desire in a range of different colours and sizes.
- Choose from our selection of artist-designed acrylic backplates or even send us your own artwork and we'll print it for you!
- Add incredibly detailed laser engravings to any of the glass panels to show off your style.
- Pick from a huge range of coloured cable sleeves - no more unsightly black plastic!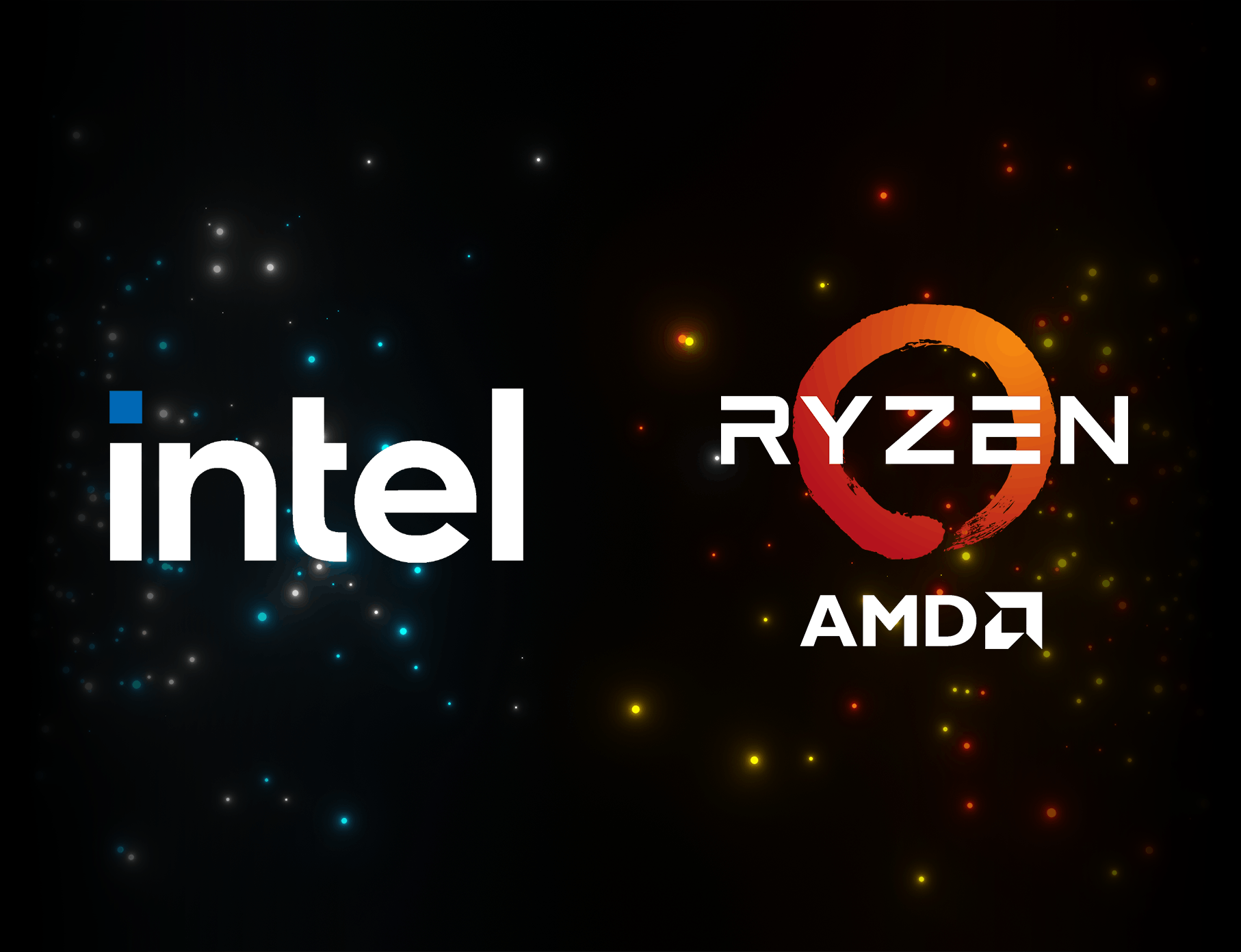 CHOOSE YOUR PROCESSOR
Experience next generation performance with the latest 13th Gen Intel Core and AMD Ryzen 7000 Series processors, featuring blazing fast boost clock speeds and up to 16 cores and 32 threads. Stream esports titles and AAA games in gorgeous high resolutions, while still keeping your frame rate up. With AI-based performance boosts and multi-threaded processing improvements, content creation, 3D modelling, and video rendering has never been easier.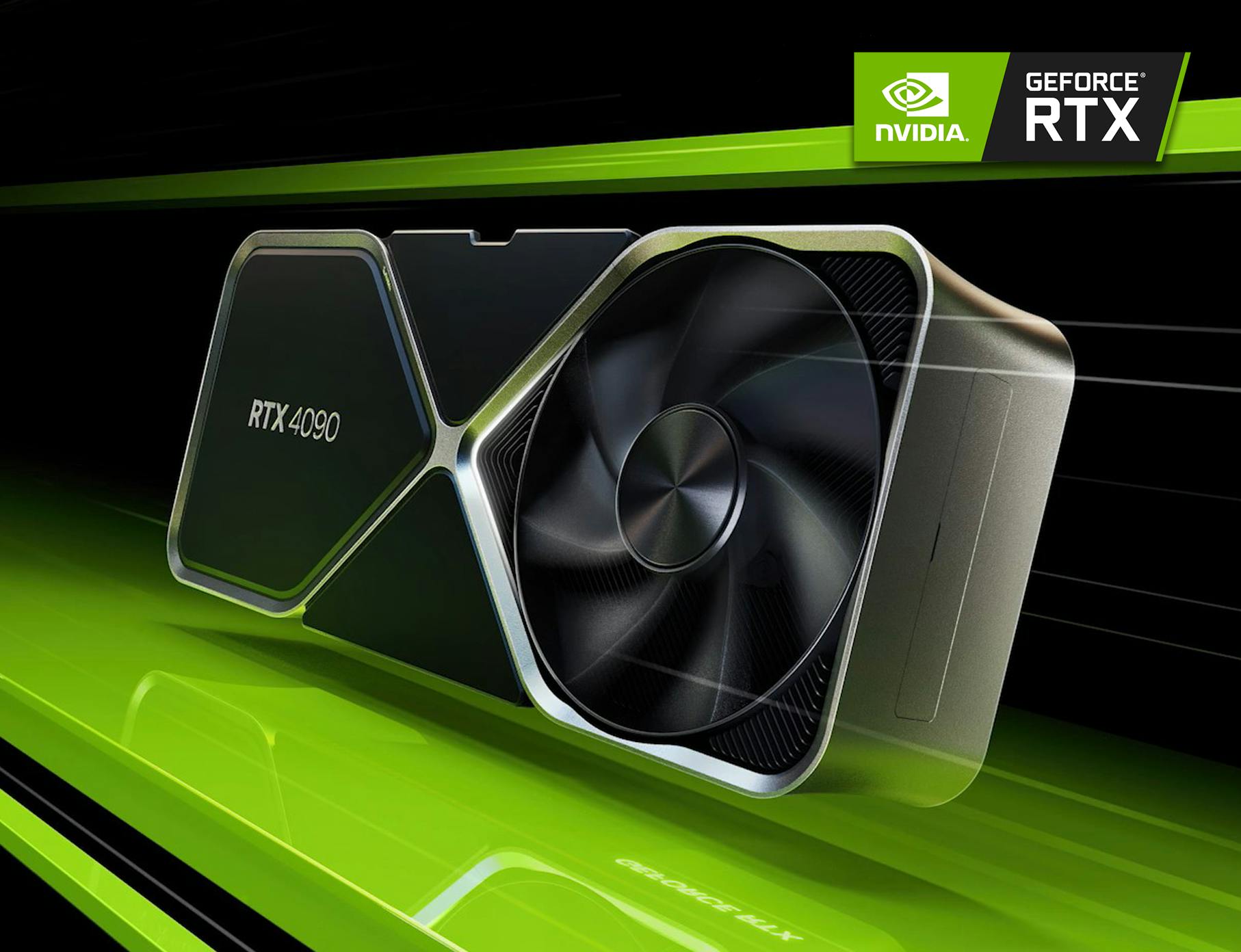 RTX 40 SERIES GPU
Power your build with NVIDIA's brand new GeForce RTX 40 Series graphics cards and experience the next generation of gaming. Get ready for 4K gaming as improved features such as DLSS 3 and 3rd Gen RT Cores powered by the all new Ada Lovelace architecture deliver stunning high resolutions with buttery-smooth framerates, even in the most graphically demanding titles.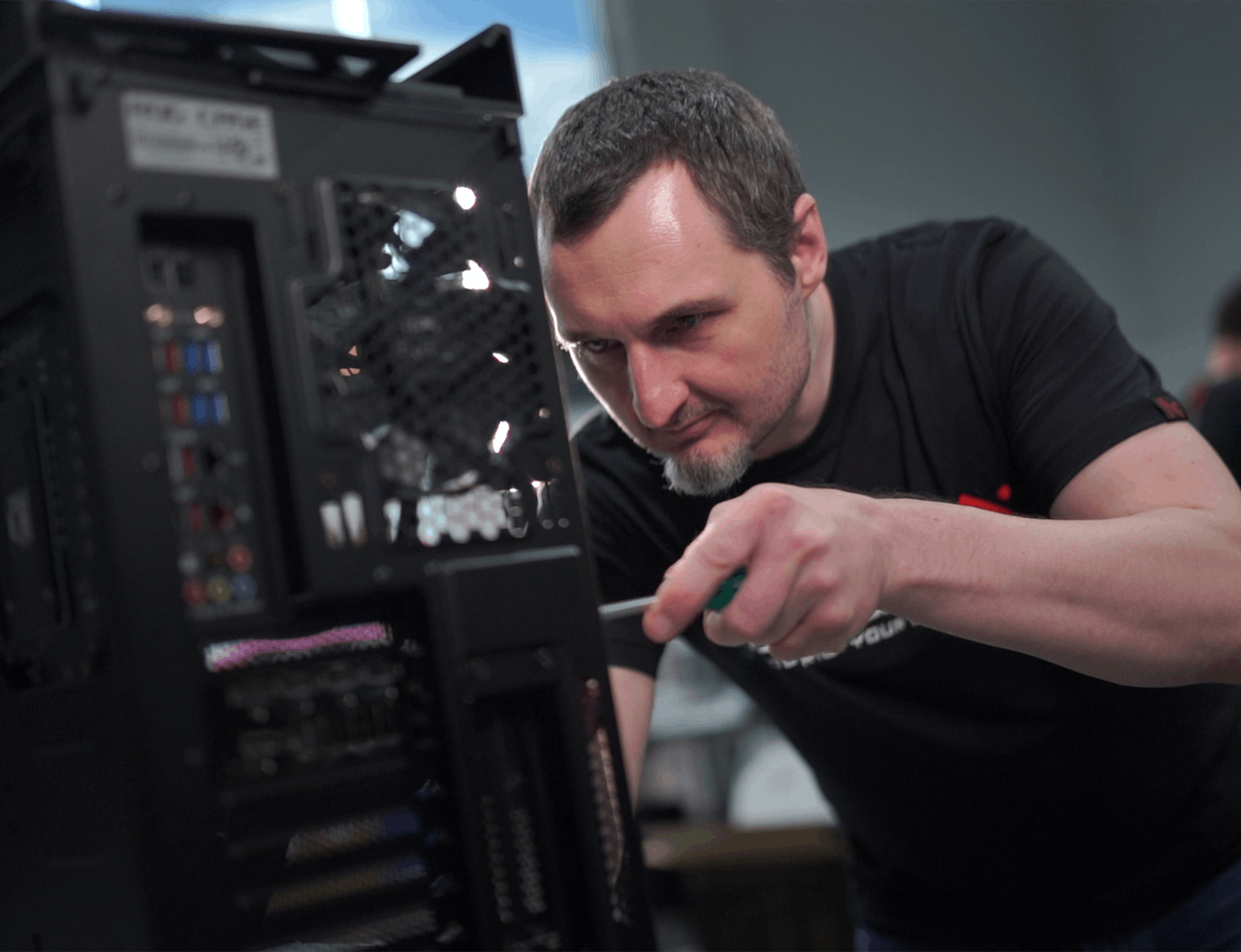 THE AWARD WINNING CUSTOM PC BUILDER
Trusting Aftershock PC for your custom PC build is an easy decision. With a multitude of awards and a reputation as Australia's favourite builder [ Best Desktop PC Builder (2020-2021), Best custom desktop PC Brand (2020-2023)], it's clear that our commitment to excellence is unmatched. With over 600 5-star reviews, our customers have spoken and we've delivered on our promise to exceed their expectations. Unlike other builders that rush through builds, we take the time needed to ensure that every detail is looked over and your custom PC is a true masterpiece. When it comes to building custom PCs, trust the award-winning, customer-favourite choice.
CHASSIS INFORMATION
NZXT H7
Dimensions
494mm x 230mm x 516mm [ L x W x H ]
Cooling Fans Support
Front - 3x 140mm / 3x 120mm
Top - 2x 140mm / 3x 120mm
Rear - 1x 140mm / 1x 120mm
NZXT H9
Dimensions
495mm x 290mm x 466mm [ L x W x H ]
Cooling Fans Support
Top - 2x 140mm / 3x 120mm
Bottom - 2x 140mm / 3x 120mm