CONFIGURE YOUR SYSTEM NOW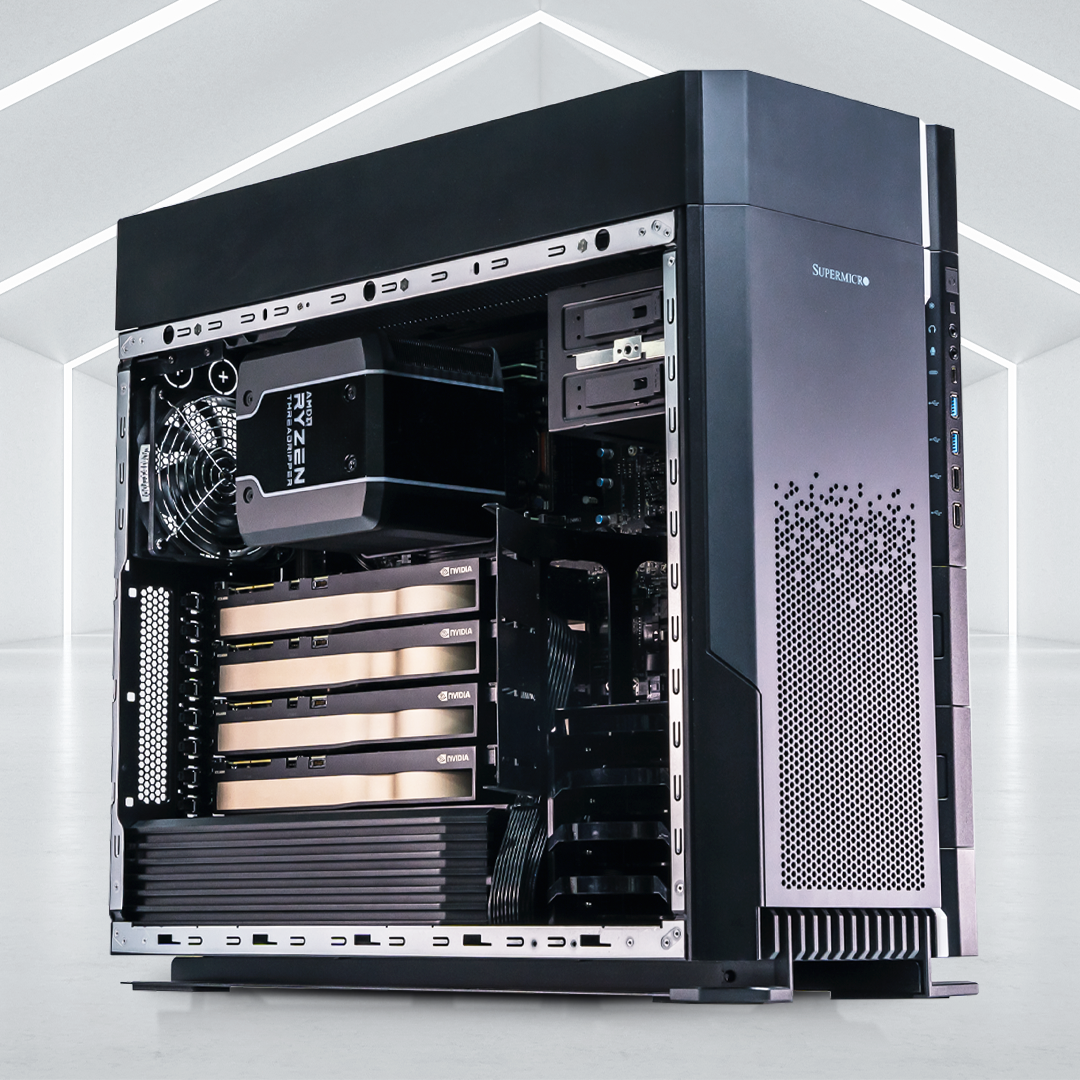 Asus GeForce GT 730 Quad HDMI - 2 GB
AMD Ryzen Threadripper Pro 5975WX I 4.5GHz I 32 Cores 64 Threads
64GB Crucial 3200MHz (2x32GB)
1TB Gen4 Silicon Power UD90 M.2. NVME (R: 5000MB/s | W: 3800MB/s)
Supermicro Threadripper High Performance Air Cooler
Supermicro M12SWA-TF - WRX80 - No Wi-Fi
Supermicro A+ Workstation Tower
PREMIUM COMPONENTS
We've designed our workstations to deliver more than just awe-inspiring performance. The FRONTIER features our carefully selected components designed for long lifespans, sustained performance under heavy load, and maximum reliability. Every part has been carefully curated to allow you to create and design without limitations. We focus on every minute detail, so that you can focus on productivity.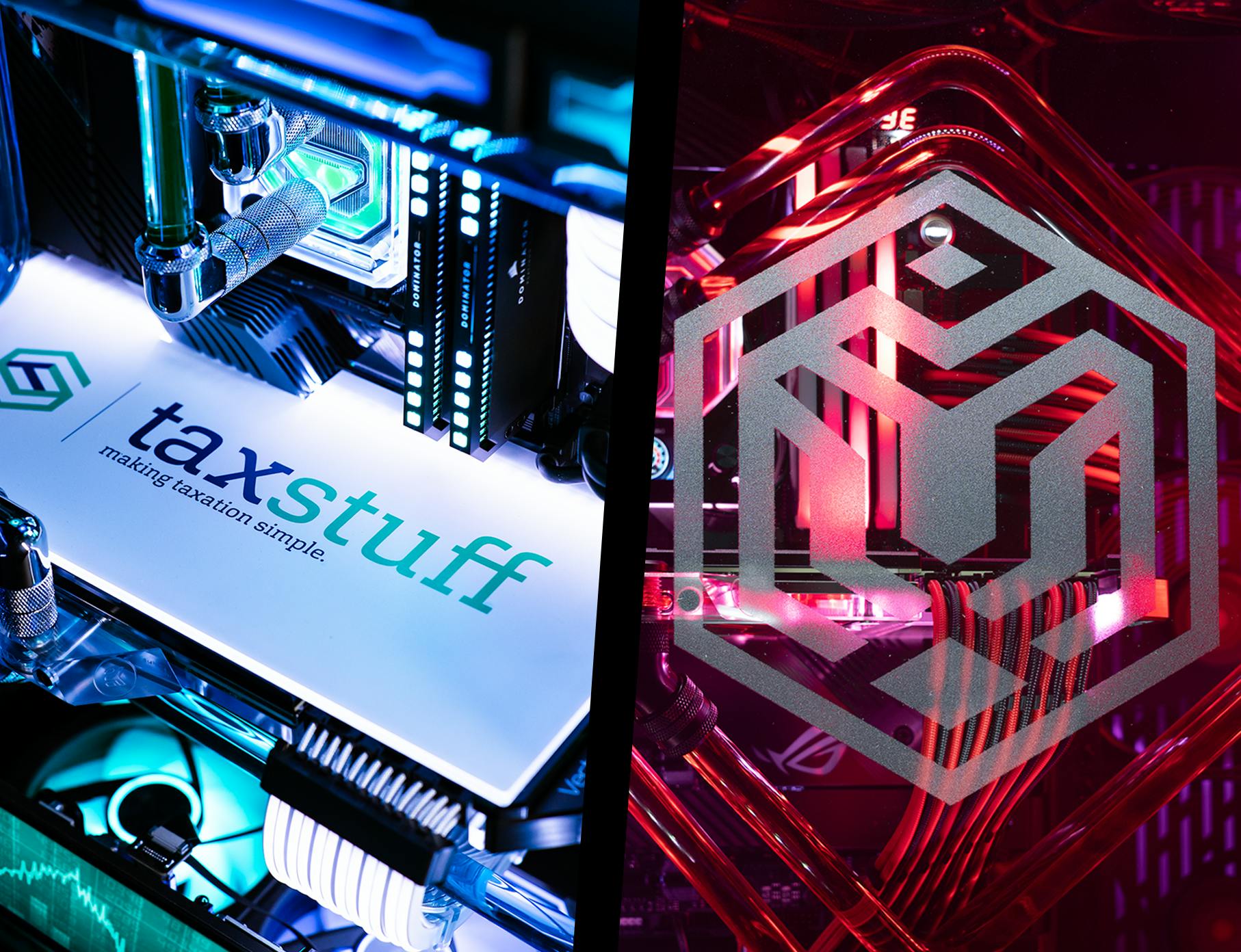 UNPRECEDENTED CUSTOMISATION
- Get custom printed decals of your company branding in a range of different colours and sizes.
- Add incredibly detailed laser engravings to any of the glass panels to show off your style.
- Send us your branding or artwork and we'll print custom print and cut it to fit your system's GPU.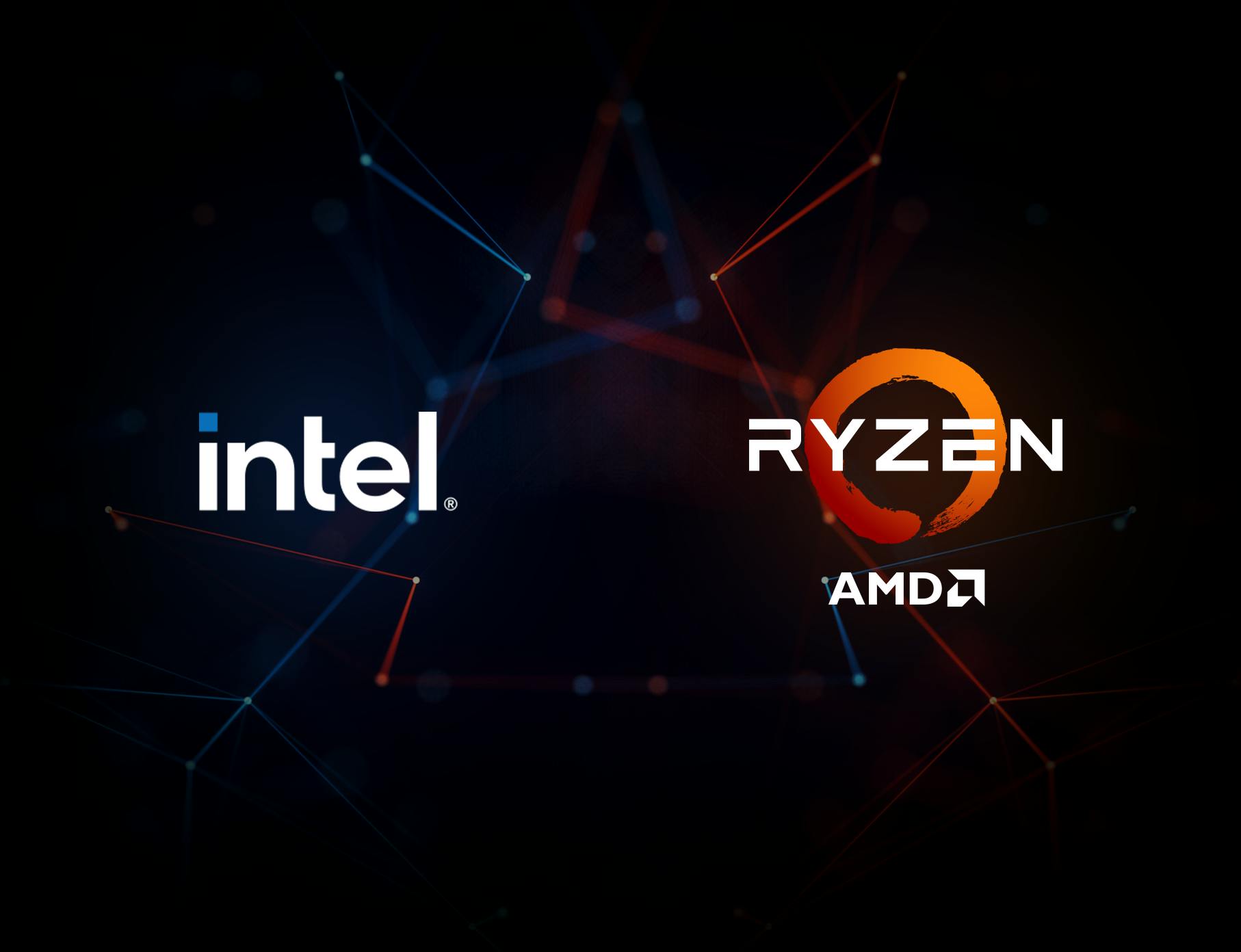 EXTREME PROCESSING POWER
Experience the incredible performance of the latest 13th Gen Intel Core and AMD Ryzen 7000 Series processors, with blazing fast boost clock speeds and up to 24 cores and 32 threads. Tear through the most complex workflows without any limitations. With AI-based performance boosts and multi-threaded processing improvements, content creation, 3D modelling and video rendering has never been easier.
WORKSTATION GRAPHICS
We've carefully selected a range of the latest cutting edge graphics cards for the FOCUS. Whether you are looking for an RTX graphics card - to accelerate your video rendering and image processing tasks, or a QUADRO workstation GPU - to power your industrial designs and data science processing applications, we can build you a system that will accelerate your work processes, while minimizing downtime.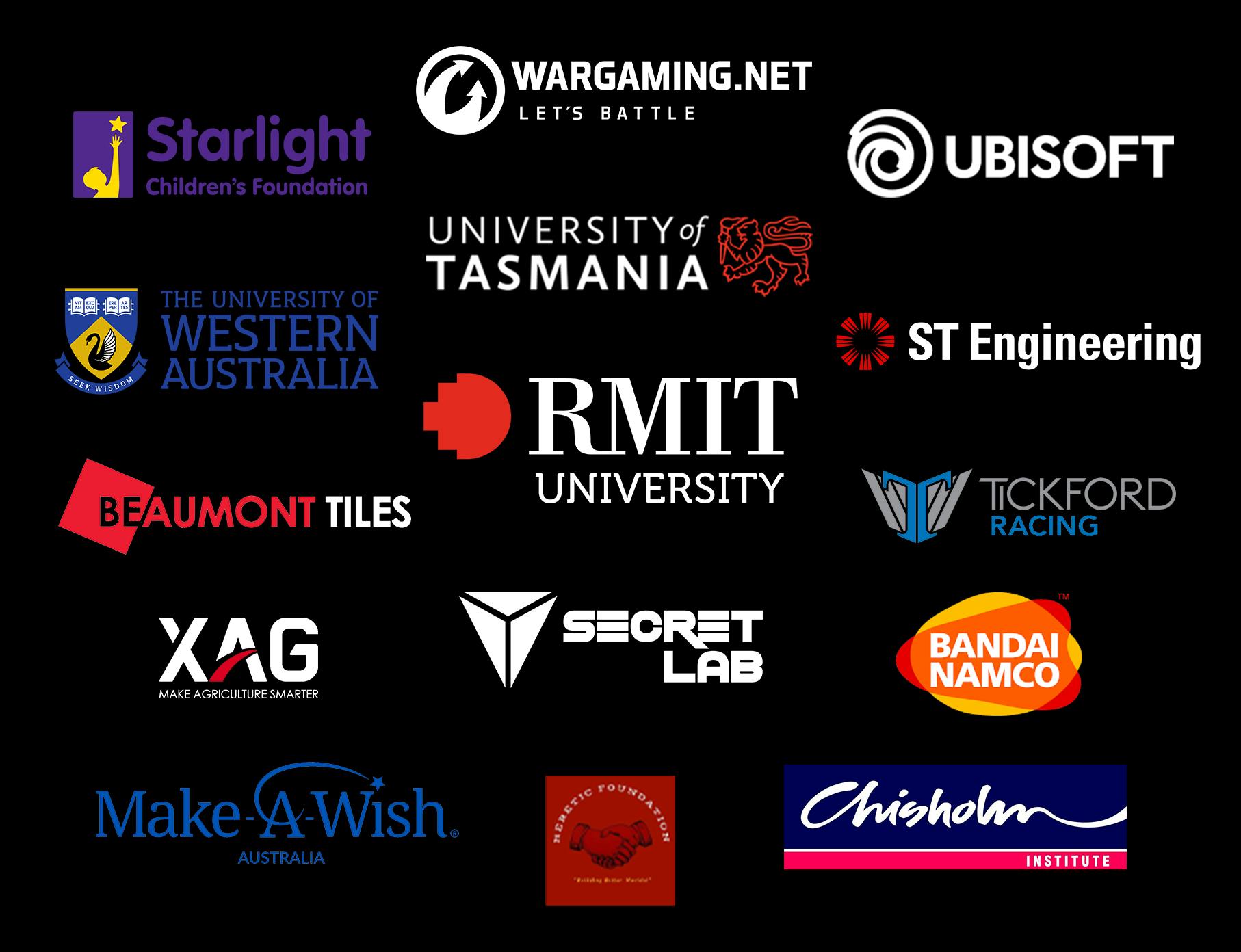 OUR PARTNERS
Over the past few years, we have had the opportunity to partner up with these amazing corporate clients to help them achieve their goals. No matter your proficiency, Aftershock is committed to providing the best experience to support you and your corporation or business.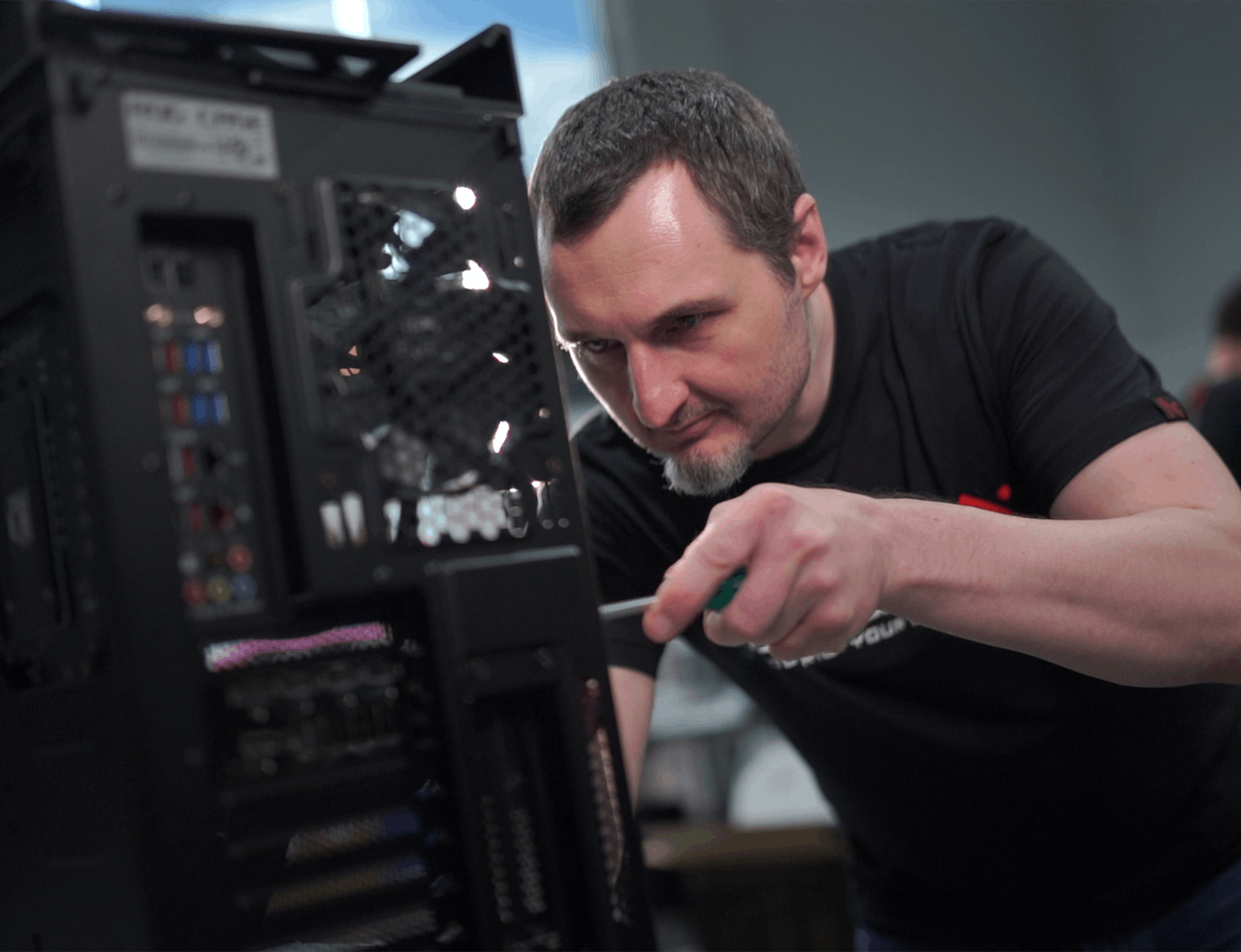 THE AWARD WINNING CUSTOM PC BUILDER
Trusting Aftershock PC for your custom PC build is an easy decision. With a multitude of awards and a reputation as Australia's favourite builder [ Best Desktop PC Builder (2020-2021), Best custom desktop PC Brand (2020-2023)], it's clear that our commitment to excellence is unmatched. With over 600 5-star reviews, our customers have spoken and we've delivered on our promise to exceed their expectations. Unlike other builders that rush through builds, we take the time needed to ensure that every detail is looked over and your custom PC is a true masterpiece. When it comes to building custom PCs, trust the award-winning, customer-favourite choice.
CHASSIS INFORMATION
Dimensions
573mm x 220mm x 535mm (L x W x H)
I/O Panel
1x RJ45 10GBase-T Ethernet LAN Port
1x RJ45 GbE Ethernet LAN Port
Cooling Fans Support
3x Supermicro 2400RPM 120mm Fans